Hello, everyone!

Hope you're all having a great Monday so far :)
I thought I'd share with you all what's been on my mind all morning... matte nude nails.
This is all I want on my fingertips at the moment.
Matte black nails are amazing, but matte nude?? I feel like I don't see this done too often & I think we ought to! There's something so fresh & trendy about them...
What do you guys think?
I love these three different shades of nude... The RBL is a little bit more blush-toned, the LVX is a creamy peach nude and the BL is a beautiful shade of taupe! Love them all.
1. Rescue Beauty Lounge in "Grunge" $20
3. BUTTER LONDON in "Cuppa"$10
4. CHANEL VELVET TOP COAT
It's currently sold out on sites like Nordstrom, Bloomingdales, etc.
But I found it on amazon! For a whopping $38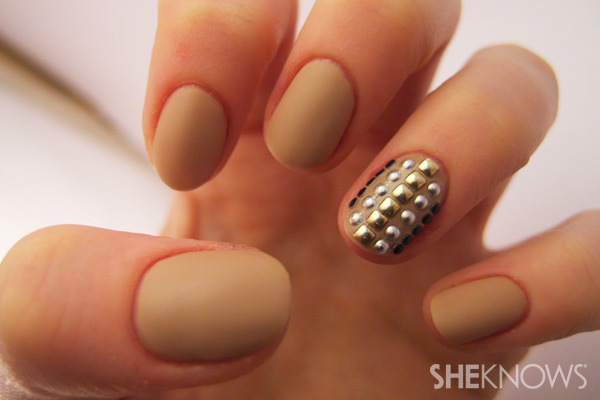 What kind of mani is on your mind today?
♥